Astoria Singer – Theatre Director, Rebecca C. Kidwell, Celebrates Forty Years of Thriving at Metropolitan Room on May 2nd
New York, NY – Rebecca C. Kidwell pours out her gratitude for surviving many trials and tribulations of life in her solo cabaret debut entitled: "Oh Fudge! I'm Forty!" at the Metropolitan Room, 34 W. 22nd St. New York, NY on May 2nd at 9:30pm. All of the profits of the evening will be donated to The Joyful Heart Foundation, Mariska Hargitay's organization that combats domestic abuse.
Join Becca and a few of her friends as she leads you through the brief forty years of her life in song and stories. With music from the American Songbook, Indigo Girls, modern musical theatre, and more, Becca shares her loves, sorrows, joys, and hopes for one night only. Emma K. Campbell directs with James Higgins as the music director, and special guest musicians: Zac Pierce-Messick of The Messy Beds on mandolin, James Overton from Swiftly Tilting's Twelfth Night on guitar, and Harlem-Lafayette from Dvorak In America joining in a duet.
Tickets are available at: www.metropolitanroom.com or 212.206.0440.
Becca sings in cabarets such as Seth's Talent Show & Metropolitan Room's Kiddie Kabaret. She is the artistic director of Swiftly Tilting Theatre Project, Inc. and most recently directed TWELFTH NIGHT, http://swiftlytiltingtheatre.org. She was also the original New England Theatre Geek and author of the monograph: FEELING PAIN IS NORMAL, AN ANALYSIS OF PARENTAL GRIEF IN NEXT TO NORMAL. https://beccackidwell.com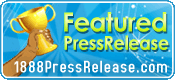 1888PressRelease